Must see tours in Hamburg
Welcome to Führungen Hamburg
Your experienced team around city tours and tours in Hamburg with wit and charm
You organize an event and would like to get to know Hamburg in more detail? Or are you planning a city trip?
Whether company events, incentive programs, weddings or city trips, we always have the most beautiful tour with experienced tour guides ready for your event. We show you the red light district St.Pauli, Speicherstadt + Hafencity, the Elbphilharmonie, but without concert halls, or we show you the beautiful city centre with historic corners. You already know these parts of Hamburg better and would like to see something different? Or would you like to experience an individual customized tour? Join us!
For your private tour, we would also be happy to book you a Harbourboattrip or an Alstership to get to know the city from the water!
 We also offer tours in english, spanish, danish, thai, italian, japanese, swedish, norwegian and many other languages!
Please ask for any other questions what you need!
We offer following vouchers and tours:
Elbphilharmonietour (without concert halls)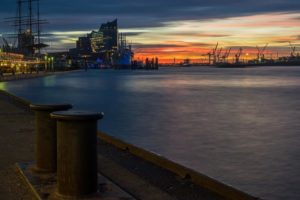 Origin story, impressive facets of the building, visit the Plaza (without concert halls): Discover the concert hall of superlatives
Sex, Sin, Party & Crime
Reeperbahn Tour
History (s), drugs, sex, crime, scandals and a lovely neighbourhood at the same time.
Reeperbahn:Discover the most sinful mile in the world!
Citytour by Bus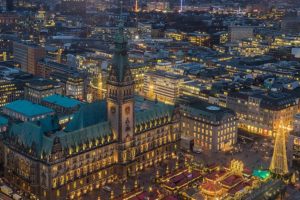 Discover the highlights of Hamburg with us during a convenient bus ride,
You don't have your own bus? We are happy to book you one
Old Town Tour
Town Hall, Consolation Bridge, St. Nicholas Church, Great Fire, Deichstraße, St. Michael's Church.
Discover the secrets of Hamburg's Old and Inner Town!
3 in 1 Speicherstadt, Hafencity, Elbphilharmonie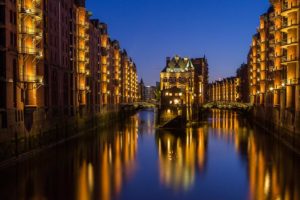 Speicherstadt, Hafencity, Elbphilharmonie with visit of the Plaza: Marvel between tradition and modernity!
Voucher for the Elbphilharmonietour (ohne Konzertsääle)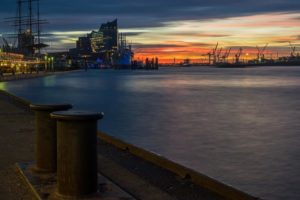 Give away our bestseller, the Elbphilharmonietour. Guests learn all about the origin story, discover impressive facets of the building, visit the Plaza (without concert halls) and enjoy the fantastic view over the city
Voucher for our wonderful Reeperbahntour
Verschenken Sie einen Gutschein für unsere charmante Reeperbahntour. Die Gäste erfahren alles über Geschichte(n), Drogen, Sex, Kriminalität, Skandale und das Leben in diesem berüchtigten Stadtteil.
Voucher for a Hafencity, Speicherstadt, Elbphilharmonie Tour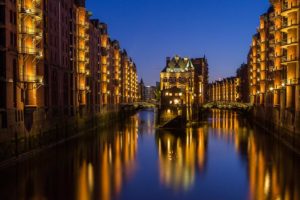 Give away a voucher for our popular 3 in 1 Tour Speicherstadt, Hafencity + Elbphilharmonie. Guests learn all about the former tradition and today's modernity.
Our tips four your Hamburg journey
Book your tour 24hrs online
In der letzten Zeit setzten immer mehr Unternehmen wie Deiss KG mit 50 Gästen, Hamburger Sparkasse, Robert Bosch GmbH, Raue LLP mit 120 Gästen, Handelskammer Hamburg Service GmbH mit 150 Gästen, LVM Versicherungen, Gemeindeverwaltung Erlenbach, Hafencity Universität , Leinweber GmbH & Co.KG, AVANTALION Consulting Group AG, Johnson & Johnson GmbH u.v.a auf die interessanten und lustigen Stadtführungen von "Führungen Hamburg". Seien auch Sie mit dabei!
Wir sind vom  Tourismusverband Hamburg geprüfte Gästeführer und zeigen Ihren Gästen die spannendsten Ecken Hamburgs, mit vielen Insiderinformationen und Herzblut.
Bald ist wieder Wandertag und Sie wissen noch nicht, was Sie mit Ihrer Klasse machen möchten? Bei unseren Stadtrundgängen haben auch Schüler Spaß! Sowohl bei einem Rundgang durch unser Weltkulturerbe - die Speicherstadt mit Besuch der Plaza der Elbphilharmonie, als auch bei Innenstadt und Reeperbahn Rundgängen lernen die Schüler mit Spaß was dazu.
Natürlich sind wir immer bestens gelaunt und bringen Ihnen neue Inspirationen für Ihren Aufenthalt in Hamburg! Außerdem stehen wir Ihnen mit Rat und Tat zur Seite, wenn Sie noch nicht genau wissen welche Führung es werden soll oder wenn Sie weitere Fragen haben. Nutzen Sie auch die Chance bei Ihrer Tour selbst zu bestimmen, was Sie sehen möchten!
Citytour by Bus
Are you in Hamburg by coach or want to charter a bus or enjoy a private city tour in a limousine? Would you rather explore the beautiful Hanseatic city with a roof over your head, sit comfortably and still discover all the important sights? No problem! We like to board the coach, or take a private tour with you in a limousine and show you Hamburg's most popular places! It usually starts at the landing bridges, but is also possible individually in other agreements!
Zander fishing
You are a passionate angler and want to make the Elbe unsafe? In the aluminium boat, Stephan Kadner takes you on an unforgettable Zander fishing trip!
Here are reviews of our guests:
"If you want to make an interesting tour of Hamburg's Speicherstadt with Kontorhaus Quarter and want to discover the new Hafencity, you're in the right place on Melly's tours! Happy again!"
Sabine Schulze, Speicherstadt
"We were thrilled! You want to book a tour in Hamburg? Then go to Melanie, with a lot of knowledge about Hamburg and its history it goes funny across the town."
"With Melanie we did a tour of the Reeperbahn. It was not just informative but very funny. It's like strolling over the mile with a good friend. Melanie is super likeable and open when on a guided tour, then at Melanie's."
Verena Riechelmann-Tonn, Reeperbahn Führung