Our tourguides for an unforgettable Hamburg
Melanie Vetter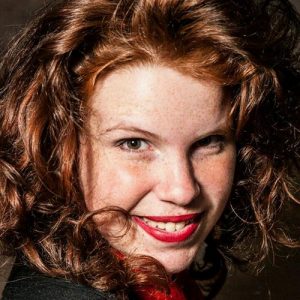 About me
I am Melanie, 30 years young, originally a trained bookseller, now a trained guest guide and audited by the Hamburg Tourist Board, now I have been working in Hamburg as a guest guide for more than 4 years, always have a cheeky saying on the Lips and look forward to exciting tours with interesting guests!

I deal with many international groups, accompany cruise guests on shore excursions in Lübeck, Bremen and Hamburg, plan and accompany company events and school, excursions ... and much more!
Since 2016, I have been a certified tour attendant of the Hamburg Tourist Board and offer even a wide variety of city tours in German and English.
I am also happy to respond to individual inquiries, offer transfer tours, and also provide more guides for larger groups.
Our city has so much to offer, talk to me! I'm looking forward to it!
Your Melanie Vetter
About my Tourguides
Martina is a true Hanseatic woman and at home in the world. But her home port is and will remain Hamburg, even if she was also born in Bremen. Her father is a captain and took her on a big ride early on. She studied transport management and worked for many years in logistics and cargo shipping. The wanderlust and the dream of leaving the Port of Hamburg with a ship prompted her to hire a few years on a cruise ship. At the same time, after passing an examination by the Hamburg Tourist Board, she has been working as a tour attendant and inspires guests of the city on their city tours and guided tours for what she says are the most beautiful port city in the world. Go on tour with her and see the city with Martina's eyes.
Martina Darkow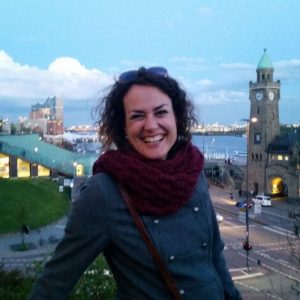 Gudrun makes city tours in Hamburg and "around ," Old Land, Stade, Lübeck, in German + English, for 26 years.
She comes from a sailor family, with "Homeland habits " active in HH and in the "Duckdalben ," specialized in port, shipping and stories from her life.
On the way by bus, by pedes, by boat, by bike and by canoe.
Even with seniors and the visually impaired and the blind, on tour in the most beautiful city in the world.
Gudrun Müller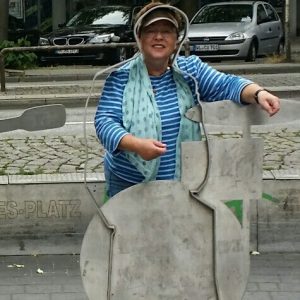 Alex is a real hanseatic man and loves his city above all else.
With his Italian roots and charm, he feels at home in the ' Venice of the North '.
His passion is particularly the city's exciting history and interesting current developments in Hamburg. The Town Hall Market and the Alsterarcades, designed by Alexis de Chateauneuf, are also the soul of Hamburg for him. But he is just as enamored with Elbphilharmonie, with the adjacent Unesco World Heritage Site Speicherstadt. In the evening, he likes to spend his time in the architecturally exciting Hafencity.
Now he is looking forward to guiding you as a certified tour guide through Hamburg to your liking.
Alexander Lilli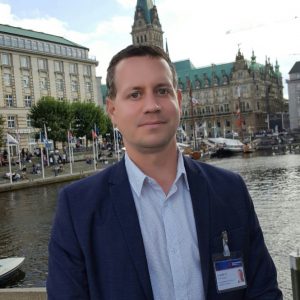 Sibylle is happy to take you on a stroll into our beautiful Hamburg!
She fell in love with Hamburg 12 years ago – the most beautiful city in the world, not only for the real hamburgers. As a trained travel agent, she has gained a lot of experience in the travel business, both domestically and abroad. She quickly grabbed the Hamburg passion and you can also feel that on her tours – say the guests;-)
For 7 years now, she has been conducting city tours in both German and English through Hamburg's historic Old Town, the Speicherstadt, Hafencity, St. Pauli and now the Elbphilharmonie. As a certified city guide of the Hamburg Tourist Board, she will also be happy to show you Hamburg by coach.
Sibylle Steinmeier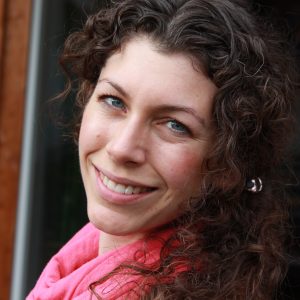 Renate fell in love with the Hanseatic city at a young age because of its green spaces and its proximity to the waters of Alster and Elbe.
At the beginning of her training as a travel agent, she made her dream come true and moved from the central Hessian homeland to Hamburg, where she has now lived for almost 30 years.
Her particular passion is the development of the harbour city and the nature reserves of the metropolis, which she likes to hike or explore by bike. She likes to take part in guided tours herself and is always enthusiastic about how much new you can learn about well-known classical places.
It has long been associated with a lot of passion for tourism and has been looking after guests and customers in Hamburg in the event, cruise and limousine industry in recent years.
Now she is looking forward to guiding you as a certified guest guide through Hamburg.
Renate Langsdorff